Consolidated Support Services, Inc. was incorporated in the State of Idaho in June of 1997. CSS is a small, veteren owned business performing services for Federal, State and local Government.
The president and sole owner is Armando Olvera. Consolidated began bidding federal contracts in March of 1998. Our initial intrests were large grounds maintenance contracts encompassing entire millitary bases. Our first contract award was with grounds maintenance at the Holloman AFB, located in Alamogordo, NM.
Since our inception, Consolidated Support Services has grown to be known as one of the most successful women owned small businesses in our arena of Government Contracting.
We providing shelf stocking, custodial and Warehousing services to commissaries across the United States:
Tyndall AFB Commissary, Panama City, Florida
Port Hueneme Commissary, Oxnard, CA
Barstow MCLB Commissary, Barstow, CA
Patrick AFB Grounds Maintenance, Patrick AFB, FL
Consolidated's main office is headquartered in Boise, Idaho, supported by a staff of 4 dedicated employees. In 2003, Consolidated Support Services, Inc. assisted the Tyndall AFB Commissary in being awarded the honor of being chosen as "Best Large Commissary" in Deca.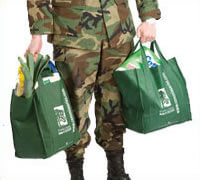 All of our Project Managers started out with the company either as a Night Shelf Stocker or in the Custodial field at each location, and were promoted to Project Manager through their dedicated efforts, management abilities and hard work.